15+ times Medium Top-Writer
Entrepreneur, Author, Speaker and Coach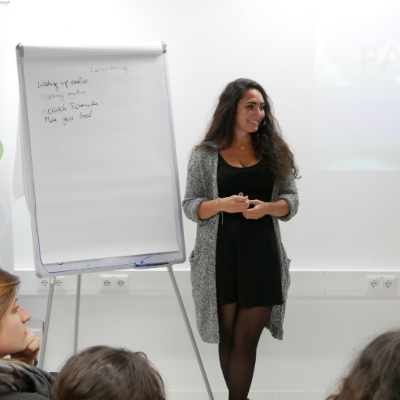 After graduating from high school, I started studying business administration, believing that a corporate career would be my path to fulfillment. Little did I know that 1.5 years into my studies I would start my own business and become an entrepreneur.
One day I joined one of the many start-up events at my university without expecting too much. However, after listening to some keynotes of founders, I knew that's what I truly wanted in life. So I started reading and learning a lot about entrepreneurship, particularly books from successful founders.
While analyzing some of the most successful entrepreneurs of our time, I realized they all have one communality: They had to improve themselves before improving their business. In fact, every successful person, no matter if founder, CEO, sportsman, or yoga teacher is talking about the same thing in their books: Personal Growth.
Once I realized how important personal development is (and that our educational systems fail to teach these topics), I started diving deep into it.
Together with a few friends, I started hosting workshops for students on how to set goals, build habits, and become better versions of themselves. People LOVED our events and we kept trying out different formats for two years. In 2019, I decided to level my own skills up and became a certified trainer in adult education and communication.
Soon after hosting our workshops, my partner Philip and I also created online programs and digital courses, helping young people to elevate their lives and performance. So far, our courses have been watched by thousands of people across the globe.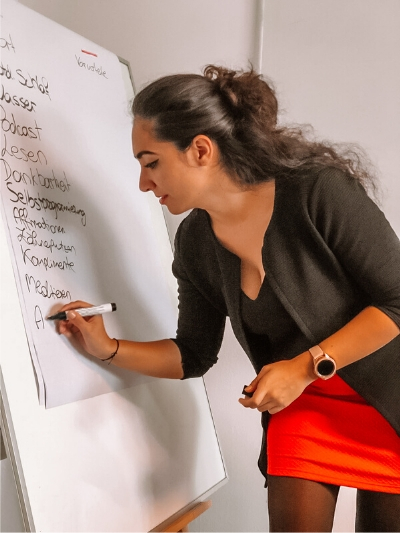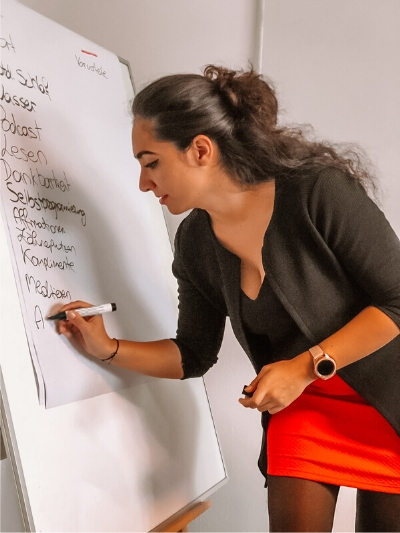 Back in 2018, my boyfriend one day told me he watched a video where a guy explained how you could make money through writing articles on Medium. I didn't know Medium before, and neither did I have any professional writing experience, but I loved the idea of getting paid for my writing. I always liked writing, and as I was hosting workshops, creating online courses, and continuously learning new stuff, I had a lot of ideas on what to write about.
I few hours after our conversation, I published my first article. In the next 1.5 years, I published 200 more. And I'll be honest with you: It didn't really pay off. I was writing at 6 AM in the morning or at 10 PM at night as I've been doing a full-time internship, finishing my studies, and hosting workshops, but for some reason, I kept going as I loved the process of writing.
However, in December 2019, I decided to finally take Medium more seriously. I saw that many writers were making tons of money through their writing and reaching millions of readers, and I wanted to do the same.
Due to my previous work, I had so much content to share, and I just wanted to reach an audience that is interested in my message.
Fast forward: Right now, I'm a Top Medium Writer in more than 15 categories, making more than $5,000 solely through my writing on Medium and reaching hundreds of thousands of readers every month.
That's why I now decided to support new writers to create similar results on Medium. I sincerely believe that entrepreneurship (which also includes a writing career) is the most powerful path to personal growth. By teaching new writers how to succeed in building a writing career and designing the life of their dreams, I'm basically combining both of my passions: personal growth and writing.
Why You Should Work With Me
Ready to Work with Me?
If you're taking your success on Medium seriously, you have different opportunities to work with me: